Mini Seafood Quiche
My daughter and I had a quick brunch at Panera Bread as we were leaving her college to head home for the summer. It was yummy! Today is Mother's Day and because we had such a long tiring day and a very late night, I'm the only one awake. So with the taste of brunch lingering on my tongue, I started plotting! Yes, I have a tube of crescent rolls...eggs...cream...frozen spinach but no artichoke, hmmm...but I have wakame! Okay, shredded mozzarella. What goes with all that? A can of mini shrimp and a little left over caviar from a special occasion. Let's go!
I thought I'd put some cupcake papers in a pie pan for a little base. Instead of putting them right in the cupcake pan, I wanted to give them more room to "breathe" without being too deep to bake in the time the pastry needed. Unfortunately, they wilted quickly. But it was too late to turn back.
Separate the rolls and tear the triangles in two pieces. I lined the cups with the pastry leaving the corners sticking up. Place a small pat of butter in the bottom of each pastry cup and place them in the toaster oven for 1 minute. At this point, I mixed the following:
3 eggs - fork beat
2 tbsp cream
1 cup shredded mozzarella
2 heaping tbsp tiny shrimp
1 heaping tsp. wakame
1/3 cup Greek yogurt
1 cup chopped frozen spinach
pinch of salt
I placed 2 large tbsp of the mix in each cup and topped with a tiny clump of caviar.
I baked them for 6 minutes, switched racks in the toaster oven and baked for 6 more minutes. It might need a little more tweaking but they were pretty tasty and very well received!
Next time, I'll try to find a better "form" to use and possibly a flakier type crust.
Sharing this post with
Let's Do Brunch @ 21st Century Housewife
and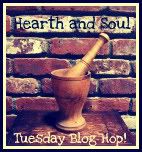 Much herbal love,