Granola...the hippy food that's become a yuppy treat bringing top prices for small bags of the good stuff.
My answer? Make my own...a DIY...with the best ingredients.
I love a little granola with my yogurt and fruit...my daughter likes hers with a scoop of yogurt, fruit and peanut butter with a little milk, like cereal...and of course straight from the bag in all it's crispy goodness is great, too.
As I looked around the internet for a recipe that I could make with ingredients I had on hand, my taste buds were tempted by savory combinations but there always seemed to be something in the recipe that I didn't have on hand. And then I found Annalise and her blog
Completely Delicious
. She'd had the same problem I was having so she got creative...my kinda gal. Her post
How to Make Your Own Granola
is perfect for me! I'm sure granola making isn't rocket science or anything nearly as complicated as baking bread but I wanted to start out with a blueprint...know what I mean?
So go check out Annalise's post and make your own granola like I did.
Here's what's in this week's version of
What's in Your Pantry? Granola:
(admittedly, I had just placed an order with a whole foods coop and my pantry was pretty well stocked with a few unique ingredients but it isn't always that way...next batch may be made with oats, raisins and walnuts.)
2 cups of 7 grain flakes (which includes hard wheat, rye, soft wheat, oats, triticale, barley and millet.)

1/4 cup maple syrup

1/4 cup combined butter and coconut oil

1 cup sliced walnuts and pecans

2 cups combined shredded coconut, dried currants, pumpkin seeds, sunflower seeds, flax seeds, buckwheat groats

Pinch of salt

1 tsp vanilla extract

1/2 teaspoon each ~ nutmeg and allspice
Then I followed the directions on Completely Delicious and it turned out, well, completely delicious based on the fact that my Goosie's fiance made a pretty good dent in the bag and we all snacked on it while I made chicken soup...my husband took a bag in his lunch and an extra one for his buddy...I sent a bag home with Goosie's beau (which he said would be his immune booster rather than the home remedy I offered) and made a parfait with frozen blueberries and yogurt for my lunch, leaving a few crumbs in the bag which Mr. Wood polished off this morning. I hate to admit this but I had made a double batch! Raid your pantry and make your own granola with whatever you find there.
I couldn't help but notice that Annalise mentioned chocolate as one of the choices!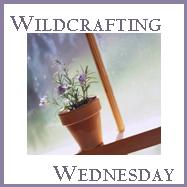 Be sure to check out my Facebook Page
@
http://www.facebook.com/Woodwife61
!
Hope you "Like" it!
Much herbal love,
Herb, Teas, Essential Oils, Tinctures, Incense and more!
Start your own Herbal Medicine Chest Kit!