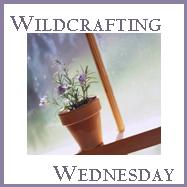 My husband suffers from very dry cracked hands because of his work environment. It gets so bad that he uses superglue to hold the crack together so it won't bleed. As I've mentioned before, he is not a believer in the superior benefits of homemade products. He'd rather buy something OTC regardless of the list of toxins in the ingredients.
Yeah, I'm hurt by that. But that's another story...
Faith, man, faith...you're supposed to have faith in your wife!
Last night he was searching the web for hand creams, etc. when I caught him red handed...no pun intended! So I asked what he was looking for specifically and why he didn't try some of the things we've made. He came up with the usual list of negative lame reasons he always gives. Then he started to list all the amazing ingredients he'd found in the OTC creams. My response, over and over, was, "Yes, I have that!" Finally I asked if he'd be willing to try a homemade cream if I made one for him. After upping the requirements for said cream, he agreed.
So, I started looking around the web to see if I could find a tried and true recipe just like he wanted. No such luck as some had one ingredient but not others. So I looked for a generic recipe that I might use to formulate my own.
Here's the recipe guidelines that I found and they're even from another fellow's blog...how could I go wrong?
Check it out @
Dave's Garden
The beauty of Dave's idea is that you can change out the ingredients and the size of your batch by simply following the formula with the ingredients of your choice...kinda like math. That's what I love about guys...they're problem solvers by nature.
So, being as excited as I was and knowing my tunnel vision and ditsy personality, I put all my thought into the formulation and none into recording my experiment in pictures. Sorry to say that those will have to wait until the next time I make this recipe...and the good thing is that even if "some people" aren't happy with the results,
My daughters and I LOVE it, so we'll see what Mr. Wood thinks when he gets here.
Here's my recipe, based on Mr. Wood's requested ingredients and Dave's formula, for
Intense Satin Lotion
for my trial batch, I chose 1 ounce as my "part"
Dave calls for 1 part solid oils ~ I used 1/4 oz. cocoa butter, 1/4 oz. shea butter, 1/4 oz. illipe butter and 1/4 oz. lanolin, all solid oils to make up 1 part.
Next on Dave's list are 2 parts liquid oils ~ I used 1 oz. of an herbally infused olive oil that I use in my first aid salve, and 1/2 oz. almond oil, and 1/2 oz. avocado oil.
Dave's chart uses 1/3 part of an emulsifier, like beeswax ~ that's what I used.
And last on the chart is 3 parts of distilled water ~ because Mr. Wood is in a harsh work environment, I wanted to add something with a little bit of antiseptic and healing properties so I used 2 parts aloe gel and 1 part witch hazel.
I put the oils and beeswax in a double boiler and melted them together.
Then I followed Dave' advice and allowed them to cool to approx. body temperature while I warmed the aloe gel and witch hazel up to about the same temp.
I blended them together with a hand held mixer until well mixed.
Then I creamed them together on high until they were thick.
This turned out to be more of a thick lotion than a cream so I put it in some little squeeze bottles that I had on hand.
We couldn't wait to try it out and we really like the protective but satiny feeling it leaves on our skin. But the real test comes when Mr. Wood tries it out!
Update! He likes it and carries a bottle in his lunch box!
Sharing this recipe with the folks @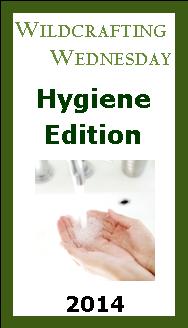 Jill's Home Remedies Natural Living Link-up
Herbal Pampering ~ All About "Me" Time Blog Hop
Wildcrafting Wednesday Link up #112
Be sure to check out my Facebook Page
@
http://www.facebook.com/Woodwife61
!
Hope you "Like" it!
Much herbal love,
Herbal Distance Learning for the whole family!
Herb, Teas, Essential Oils, Tinctures, Incense and more!
Start your own Herbal Medicine Chest Kit!