I've been following
Funky Junk Interiors
for quite some time and I always look with envy at her amazing photos of ways she's used things she calls junk to decorate her home...especially for Christmas. So this year I decided to try my hand at a junky Christmas Mantle of my own. I made a vow that it would not incur any costs and could only be made with things I had on hand already.
If you've been following The Woodwife's Journal for a while, you know that I have this little problem...I tend to have difficulty separating myself from things that still have lots of years of usefulness left in them...or the promise of new life...
Okay, I'll say it out loud...
"I'm a Packrat!"
Click on the link to read about my confession and projects.
But see! There were a lot of useful and decorative things that could be made from those salvaged items! And in this economy, keeping up with the decorating trends can be a luxury many of us don't have the means to achieve.
Here's another up side to keeping all that stuff around for a while longer. After raiding the garage, I came back with a small hoard of vintage hardware.
Vintage candlesticks are nestled among fresh greens and accented by these lovely old doorknobs.
The mirror, separated from it's old dresser years ago, is a year round fixture and made a nice focal point for my junky mantlepiece instead of a picture..
More candle sticks on the other side boast some very ornate knobs and an old folding ruler made into a star.
In the center, there are some vintage lockboxes, and old letter slot, and a pair of rolling barn door hinges.
Good for the environment, fun to do, brings out your creative side, provides a homey, environment at little to no cost...it really can't be beat! Make your own junky, recycled, refurbished, vintage style and be proud that you saved those old relics from the landfill.
My photography needs a little work and the mantle could use a little more bulk but for my first try, I'm satisfied...and severely bitten by the "Junky" bug! Now if I could only convince my family that I'm not crazy!
If I could show you a photo tour of my house, you'd see that there are lots of goodies to use in my next vintage decorating adventure. Nothing fancy, just collected stuff that I liked and can't part with. None of the items are especially valuable, except sentimentally, and some just interesting things I've found but each one holds a bit of charm that needs to be shared instead of being stored away in a box on the garage shelf. Or worse, ending up in the garbage!
Quick! Go take a look around your garage or basement and see what kind of goodies you have stored there that are just begging for a chance to come out.
Then keep your eyes open when you visit the thrift store, garage sales or grandma's attic for more junky decorating ideas! Once you try it, the wheels will start turning and more and more possibilities will become obvious. And, Voila! You've gone from being a packrat with a secret to a vintage decorator with an eye for turning unique old goodies into charming displays.
UPDATE: Since posting this morning, I'm kinda on a roll! My family says I work best under pressure but also drive them crazy!
Here's the latest junky arrangement for the holidays.
With my junky mantle in the background, I wanted to use some faux candles, compliments of my mom, whom I call a Gadget Girl because she likes HSN! You can see the remote in the corner of the picture. I had an old rusty tea style tray with handles that I used as a base in case we want to move the arrangement.
The candles came in a trio so I grouped them in the middle of the tray. Fresh cut greens were added. Then I began my hunt for vintage junk I could use to fill in the rest. What I found was my box of tinsmithing tools! A few more doorknobs. And some clay pots.
And some sweet gum balls from our yard.
The pots are filled with my homemade salted pumpkin caramels.
Star anise makes a lovely holiday aroma. I'm having so much fun and my home looks great! All the interesting things I found to add to my holiday decor provide unique conversation pieces, too.
Merry Christmas to all from
the home of the Woodwife's Journal!
Mr. Wood, Miss Lizzy Woodwise, Miss Indianna Woodwise and me, the wandering, meandering Woodwife.
I'm sharing this post with the folks @ :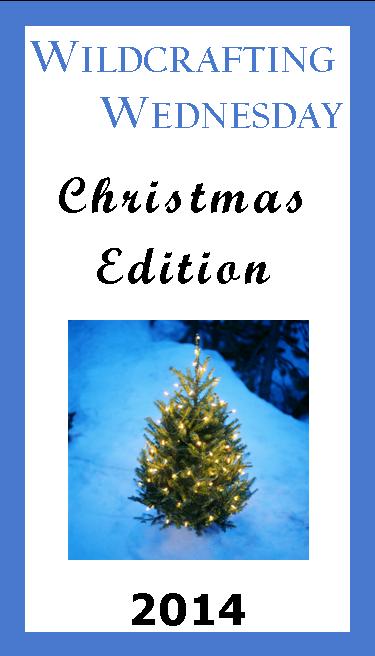 Be sure to check out my Facebook Page
@
http://www.facebook.com/Woodwife61
!
Hope you "Like" it!
Much herbal love,
Herbal Distance Learning for the whole family!
Herb, Teas, Essential Oils, Tinctures, Incense and more!
Start your own Herbal Medicine Chest Kit!