Nothing says Christmas like clove studded orange pomanders!
I've made mine in to a little festive Christmas tree to decorate my holiday table.
These easy to make Christmas decorations have been found in various forms through out history. You can read more about the history of pomanders
here.
Their use was much more serious when the quality of the air was filled with bacteria and viral concerns and garbage filled the streets. Along with tussie-mussies, Victorian ladies often carried metal spheres resembling apples or oranges filled with spice blends to ward off unpleasant aromas and protect them from the disease. They were often worn around the neck or hung from the waist on an ornate belt or chain.
If you didn't live in an area where citrus fruit grew, these scented fruits were also a sign of prosperity because to have the luxury of lemons and oranges or tangerines was not available to the lower classes.
Colonial Williamsburg featured these beautiful handmade decorations in their holiday displays.
In my haste, as is often the case, I get caught in the moment and forget to take pictures until I'm finished. But I'll give you a little wordy tutorial of pomander making.
1) Start with fresh oranges (or other citrus fruit - the top of my pomander tree is a lime with a start anise on top.)
2) You'll need about 1/2 cup of whole cloves for each pomander so you might want to buy them in bulk. Please click on the links at the right for any herbal supplier)
3) Next you'll need to plan your design ~ the skies the limit. You can see that some of the pomanders we've made are completely covered and some have designs.
4) To aide in studding the fruit, a toothpick can be used to make a hole in the rind or skin first, followed by the stem end of a whole clove.
5) Once you've finished studding the fruit, you can allow it to air dry, as is, or you can roll it in a mixture of ground cinnamon, ground cloves and ground orris root powder (as a fixative).
Display them in a bowl, decorate them with ribbon, hang them on your tree, put one in your car, add them to a festive wreath, or do as we've done here...make a pomander tree.
To start the tree, I used a cupcake tree I had on hand. Once it was filled with the oranges And a few lemons and topped with a lime), I tucked bits of holly in between to fill the gaps and add more contrast color. You could also weave a tiny bit of ribbon, gold wire, or twine around your tree...hmmm I like the sound of that! Maybe I'll have to add some to mine! To elevate the tree, I turned over one of my favorite antique mixing bowls as a platform.
The tree pictured here has pomanders in various stages. Some are freshly made, some are last year's and some are about 28 years old because I made them as a young wife. See how well they've kept? Rolling them in the fixative mixture allowed them to dry thoroughly and hang onto their scent all these years. If you do keep your pomanders from year to year, you can refurbish their scent by adding a drop or two of sweet orange essential oil. Be sure to store them in a dry place so they don't develop mold or discolor.
I hope you have a great time making your own orange clove pomanders with your family and friends. A time honored tradition, we've made ours over tea and cookies with friends or just gathered around the family table swapping stories! However you chose to do it, be assured, the memories will last a lifetime!
I'm sharing my post with: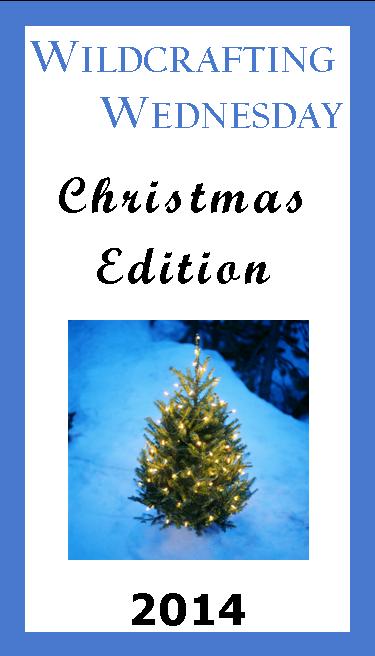 Donna and the gang over at
Funky Junk Interiors! DIY mini Christmas Trees
Be sure to check out my Facebook Page
@
http://www.facebook.com/Woodwife61
!
Hope you "Like" it!
Much herbal love,
Herbal Distance Learning for the whole family!
Herb, Teas, Essential Oils, Tinctures, Incense and more!
Start your own Herbal Medicine Chest Kit!