This is the 2nd week of our
Herbal Medicine Chest
. Check out the other posts in this series by clicking on the Herbal Medicine Chest page tab. Join us every Monday for the next several weeks to explore herbal preparations and put together your own Herbal Medicine Chest.
Here's another group of herbal remedies that are alike, yet different. All are made using plant parts and water. So far, so good, right?
Let's talk about equipment...I like to use my
french press
to make herbal or loose leaf tea but I've also used a
tea ball
or
mesh strainer
. It's best not to use an uncoated metal pot or pan to steep any of the above preparations because the metal can alter the results or create a metallic taste. And we'll just stay away from plastic altogether. You'll need a
kettle or pot
to boil water, a teapot or other glass container with a close but not tight fitting lid. Or cover a glass canning jar with a small bowl. The reason for this is to allow the steam evaporation to condense and return to the container rather than be lost in the air but not build up pressure that might break the jar if it's sealed tight.
Click on the Mountain Rose Banner below to view the tea equipment they offer.
The usual dosage for infusions and decoctions is 1/2 cup 3x / day. It's best to sip rather than chug to allow your digestive tract to absorb the benefits. Especially in cases of nausea, vomiting and diarrhea. For weak individuals, elderly, low body weight or children, reduce dosage. We'll be making enough for one day. Store in the refrigerator and re-warm gently or drink cold. Make a fresh batch each day.
Both infusions and decoctions can be used internally, depending on the herb, either as herbal "tea" or added to other remedies and both can be used in many ways externally. We'll cover these in the weeks to come.
As with all herbal remedies, be sure it's safe to use the herbs in question during pregnancy. "When in doubt, don't."
Now let's check out the differences.
Tea
- First, there are the kinds of tea most folks are familiar with; Green, Black and Oolong. All three are made from the leaves of the
Camellia sinensis
tree and all, in them selves, are strong medicine with digestive, stimulant and astringent properties. By now you've heard of the antioxidant properties of green tea which has been shown by Eastern research to appear to reduce the risk of some cancers. Brewing tea is an art in itself but we can talk about that later. I've invited a guest author to post a report on tea .
But what I'm really referring to here is tea as an herbal drink for pleasure or for its soothing, healing properties. Both infusions and decoctions could be considered "tea", actually
tisane
if it doesn't contain any
Camellia sinensis.
Herbal tea is much more mild, although still full of beneficial healing properties, but could not be considered strong enough to be an infusion or decoction.
Herbal Tea
- usually made with leaves, flowers and non-woody stems
Place 1-2 tsp of dried herb (3-4 tsp of fresh herb) for each pint of water (as the menstruum) in your press, tea ball or strainer.
Heat water until almost boiling (because the essential oils in herbs contain much of their healing power, avoid using boiling water which will cause a rapid evaporation and steam dispersion of these oils.
Pour over herbs - steep, covered for 3-5 minutes.
You can make your own tea blends with homegrown and purchased herbs or buy some ready to brew. Traditional Medicinals and Yogi teas offer some great blends that are handy when sickness strikes. We really like the Throat Coat, Breathe Easy and Dandelion tea from Traditional Medicinals.
Also, Mountain Rose herbs offers lots of teas and herbs, as well as equipment, to make your own. Check it out...
Hot Herbal Infusion
- from the Latin word
infundere
which means "to pour in" - also usually made with leaves, flowers and non-woody stems
1 oz. of dried plant material (2 oz. fresh herbs) per pint of menstruum (in this case water) The amount of liquid isn't as important as the amount of plant material.
Following the same procedure as for tea, allowing the infusion to steep, covered for 15-20 minutes.
Strain and press plant material (marc) to remove any retained water.
Cold Herbal Infusion
- Plant materials and quantities are the same as for hot infusions.
Place the herbs in a large glass jar.
Cover with room temperature water and let it sit 6-8 hours or overnight. Or in the sun for 2-3 hours.
Strain and press plant material (marc) to extract retained water.
Some favorites:
marshmallow
for bronchial disorders
celery
for gout and rheumatoid arthritis
borage
combined with
fennel
to stimulate milk
calendula
inflammation of the esophagus
green tea
after meals to prevent tooth decay
black tea
for diarrhea and food poisoning
oolong tea
after a meal high in fat to reduce cholesterol (The Chinese are onto something here!)
cayenne
(only a pinch) for colds and chills or to stimulate digestion
chamomile
for irritable bowel, indigestion or at night for insomnia or anxiety
wild strawberry
leaves for diarrhea and combined with
celery seed
for gout
lavender
for colic and excitability in infants use mild infusion (1/4 normal)
flax seed
and
slippery elm
for sore throat and coughs add honey and lemon
raspberry
and
blackberry leaf
for mild diarrhea, sore throats and mouth ulcers
rosemary
for colds and flu, also indigestion
elder flowers
for fever and mucous conditions of the URI including hay fever, mouth ulcers, sore throat
stinging nettle
as a spring tonic or for gout
mullein
for sore throats and cough, encourages sweating
Decoction
- from the Latin word
decoquere
- "to boil down" - this method is used for roots, seeds, berries, bark and twigs, any plant material that doesn't contain volatile or essential oils. The medicinal benefits we're going for here are the bitters and resins that yield healing properties.
Place plant material and 2 1/2 cups water in a pan and heat to simmer. Simmer 1 hour or until reduced by 1/3. Strain.
Favorites:
Echinacea root
for immune support and infections
Fennel
for abdominal pain and colic
Chickweed
as a cleansing toinic
Dandelion root
for gout, constipation and liver sluggishness
Coltsfoot
for coughs and phlegm, colds and flu
Ginger
for chills and cold, reduces phlegm
If you'd like, you can grab my button from the sidebar to share with others. Just copy and paste the html text onto your site or post.
Great news!
If all is working properly, you should be able to add to the
Herbal Medicine Chest
by sharing your favorite Home Remedy recipes.
Folks, this linky is closed. You are welcome to share your herbal recipe in the comments section below. Please scroll down to see what others have shared.
This post has been linked to:
Simple Saturdays #3
Strangers and Pilgrims on Earth
Wildcrafting Wednesday #107
Simply Homemaking
Homestead Revival Barn Hop
Simple Lives Thursday
Wildc

rafting Wednesday
Monday Mania
Shared with Fat Tuesday Hop
@ Real Food Forager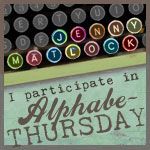 Shared with Jenny and friends
@ Alphabe-Thursdays